History
In 1991 our coupling boring service started as Hydratight Canada. We realized utilities were concerned with their critical path and the amount of time required for coupling bore preparation and installation of new hydraulic coupling bolts. In response, we developed our coupling boring machine to enable us to bore couplings faster then ever possible in the past.
In 1995 Hydratight sold it's North America operations and we became Integra Technologies.
In 2002 SKF purchased the coupling boring service from Integra Technologies and that's when we became BFW Coupling Services Limited.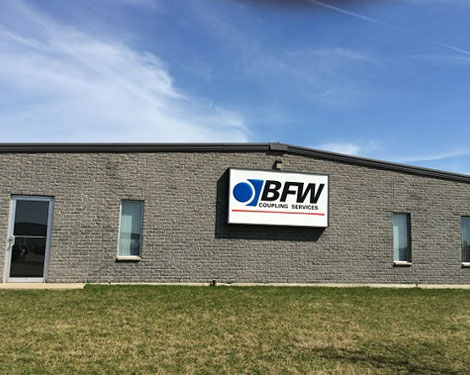 Quality
Our Quality Program has been audited and approved by the worlds leading OEM"s. We track all jobs from the initial quote to completion on our database. The equipment is continuously serviced and inventoried to ensure we have what's needed when we arrive on site. We ensure our accuracy by having all measuring equipment calibrated by an outside lab.
BFW is committed to providing "On Time Delivery" with "Zero Errors" to our customers. By striving for continuous improvement from all our employees through quality and technical Training we work together as a team to provide our services.